Your DNA Testing Provider in South Africa
homeDNAdirect South Africa is your local provider for all your DNA testing needs. We offer the most up-to-date portfolio of tests available all backed by our many years of experience in this field. The laboratories in which the analysis of your DNA will take place have carried out more than 250,000 tests to date. Our range of services includes 21 genetic marker paternity testing which can be used for legal or home/peace of mind purposes. Our home paternity test for the testing of alleged father and child starts from as little as R2495. There are NO EXTRA FEES. We will email your results in only 5-7 working days (starting from the moment we get your samples in the laboratory).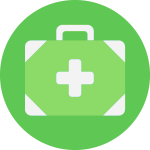 Order test kit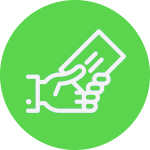 Collect & send samples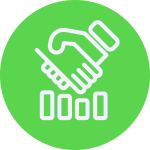 Receive your results

Fast
Tighter result turnaround times means a shorter wait for your DNA test results. The less time you wait, the less you stress and the faster you can move on.

Accurate
Accurate results mean finding closure with total peace of mind. Testing laboratories are ISO17025 accredited which is the gold standard in DNA testing accreditation.

Privacy
homeDNAdirect unfalteringly ensures the strictest client confidentiality and privacy. We know what confidentiality is all about and what it means to you.
Who we are
homeDNAdirect is part of an international company and has a number of offices across the world, including the United Kingdom and Australia. Should require you require a test where people living in different countries, we can coordinate the test for you efficiently and timely. Your DNA samples are analysed in an ISO 17025 accredited laboratory. This accreditation means the laboratory is top-notch in all aspects of its testing which in turn translates to results you can fully trust whether you have opted for peace of mind testing or legal testing. homeDNAdirect offers a range of DNA testing services to meet every type of query and answer any of your relationship questions. Our paternity testing is carried out on a 21 genetic marker profile and offers 99.99% accurate DNA test results in cases where the alleged father we test is the biological father of the child or children. We also offer a highly advanced and risk-free prenatal paternity test for which we require only blood samples from the mother. Read more about our paternity testing services.
homeDNAdirect South Africa
homeDNAdirect South Africa is based in Johannesburg, the provincial capital of Gauteng Province. From this office we can coordinate all DNA tests and assist you with your requirements. Once you have paid for your test, we can organize the dispatch of your kit to your address. Should you wish to, you can even collect the kit by prior appointment from our Johannesburg office. Our standard DNA tests (including our legal testing services) are carried out using sterile oral swabs. These swabs are simply rubbed inside the mouth to collect check cells which we can then analyze in our laboratory. View how easily you can collect samples in this way by going to our sample collection page. In cases where clients cannot provide us with oral swabs samples, we have available our advanced forensic testing services. Click here for more information about this. We also offer several relationship DNA testing services as the ultimate proof of relationship between alleged relatives. Our relationship tests include grandparentage testing, aunt/uncle testing and sibling testing.